Tom Brady and Gisele Bündchen are enjoying their vacation in Costa Rica.
The NFL star and his supermodel wife were seen enjoying a romantic walk on the beach during a family trip to the Central American country.
Brady, 42, sported a pair of red and white checked swim trunks while Bündchen, 39, opted for a thin-strapped navy bikini. The two showed off their toned bodies as they strolled the shore side by side.
The former Victoria's Secret model was spotted wrapping her arms around Brady's neck as the pair shares a passionate kiss.
Their vacation comes at a time of uncertainty for Brady and his NFL career.
Earlier this month, the Boston Herald reported that the NFL star's recent phone call with the New England franchise's coach Bill Belichick "didn't go well."
The outlet reported that their phone call doesn't necessarily mean Brady won't stay in New England, but didn't give details of the check-in. A source told NFL.com last month that the Patriots, at the time, were willing to fork over $30 million a year to keep Brady on the team's roster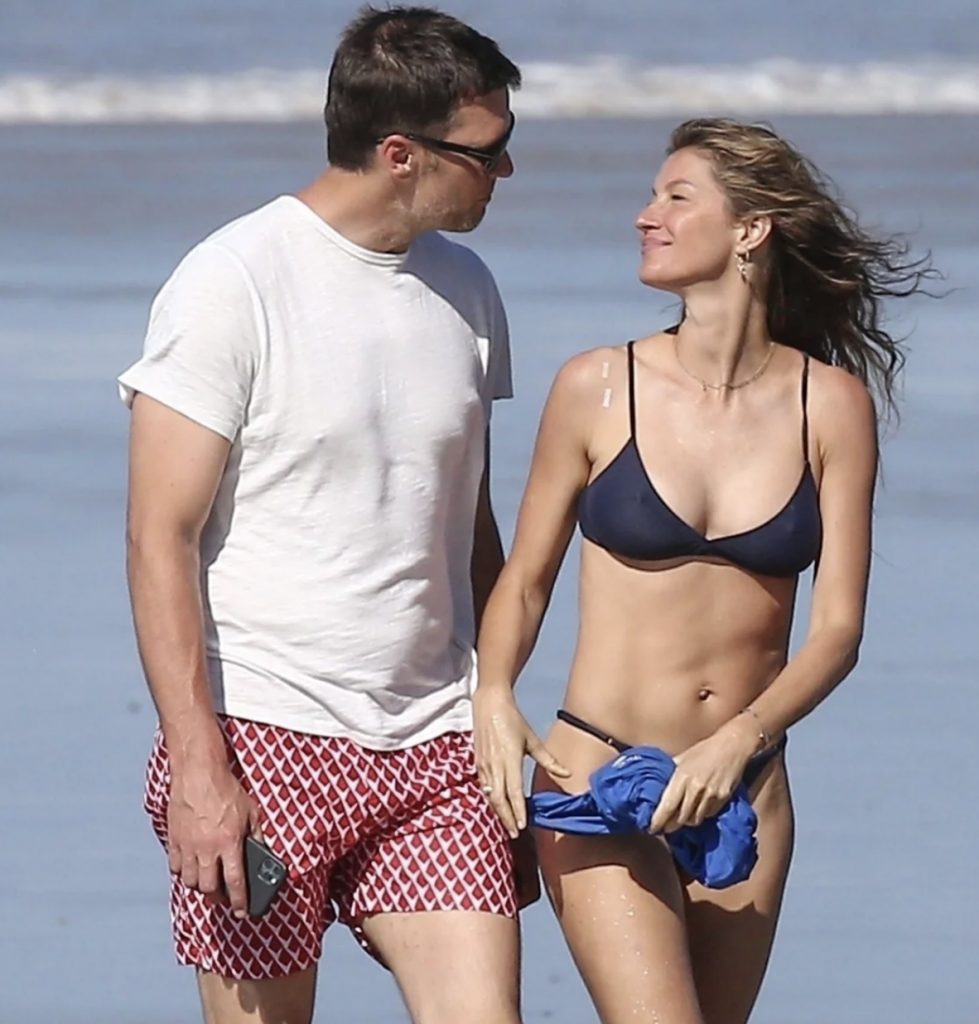 By Georgia Slater