Former Vice President Joe Biden said at Sunday's Democratic primary debate that, if he wins the party's presidential nomination, he would pick a woman as his running mate to challenge President Donald Trump in the November election.
"There are a number of women who are qualified to be president tomorrow," Biden, 77, said. "I would pick a woman to be vice president."
Vermont Sen. Bernie Sanders, the other major candidate remaining in the Democratic primary race, was less definitive but said it was a very strong possibility that his running mate, should he be the nominee, would also be a woman.
"For me, it's not just nominating a woman — it is making sure that we have a progressive woman, and there are progressive women out there. So my very strong tendency is to move in that direction," said Sanders, 78.
Since the race for the nomination functionally narrowed to both Biden and Sanders in recent weeks, it has widely been presumed that whichever one wins would choose a woman as his running mate in a reflection of the diversity of the Democratic Party's electorate, which largely draws on the support of women and people of color.
Hillary Clinton made history in 2016 when she was picked by the Democrats as the first female presidential candidate for a major political party. In 1984, Geraldine Ferraro was the first woman nominated as vice president by a major political party. (She and Democratic presidential nominee Walter Mondale lost to Ronald Reagan and George H. W. Bush in an infamous landslide.)
The field for the 2020 Democratic presidential nomination was, at one time, historically large and diverse. But it has been shrinking for months. Massachusetts Sen. Elizabeth Warren's exit on March 5 left the race without a major candidate who was not a white man in his 70s. (Hawaii Rep. Tulsi Gabbard is the third remaining candidate but has not won a primary or caucus and hasn't qualified for a primary debate in months.)
Biden took the front-runner status in the primary election from Sanders earlier this month after a string of decisive victories sent his campaign into a dramatic turnaround, beginning with his double-digit victory in South Carolina. Those wins eroded the momentum Sanders built with earlier first-place finishes in Nevada and New Hampshire.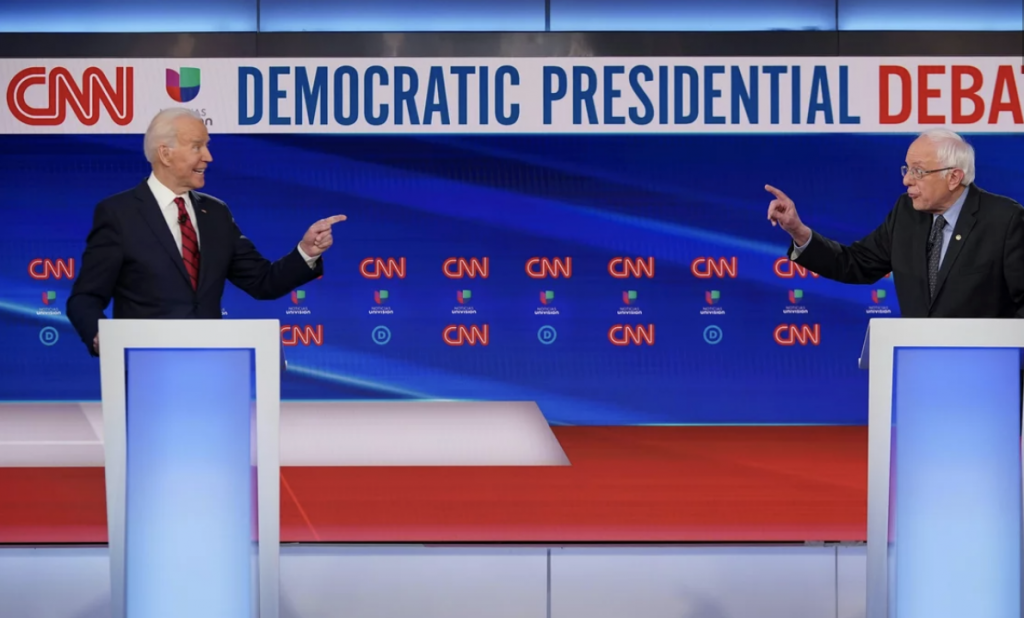 By Adam Carlson