All good things must come to an end.
Jennifer Lopez announced the final concert dates for her Las Vegas headlining residency. "Jennifer Lopez: All I Have" debuted at The Axis at Planet Hollywood Resort & Casino in early 2016, and by the time her run ends, she will have performed 125 shows for over 300,000 fans.
"Performing 'All I Have' in Vegas over the last few years has been an incredible and rewarding experience that I won't soon forget," the multitalented global superstar said in a statement. "Some of the best memories on stage from my career will forever be equated with this city. Thank you to all my fans who traveled far and wide to experience the show with me."
Tickets will go on sale to the public Friday, Dec. 15, at 10 a.m. PT. American Express card members can buy tickets before the general public starting Monday, Dec. 11, at 10 a.m. PT through Thursday, Dec. 14, at 10 p.m. PT. An exclusive presale for Total Rewards members will be available from Wednesday, Dec. 13, at 10 a.m. PT through Thursday, Dec. 14, at 10 p.m. PT.
The final 17 performances of "Jennifer Lopez: All I Have" going on sale are
June 2018: 13, 15, 16
September 2018: 1, 2, 5, 7, 8, 12, 14, 15, 19, 21, 22, 26, 28, 29
As Lopez prepares to say goodbye, look back at the opening night of her spectacle: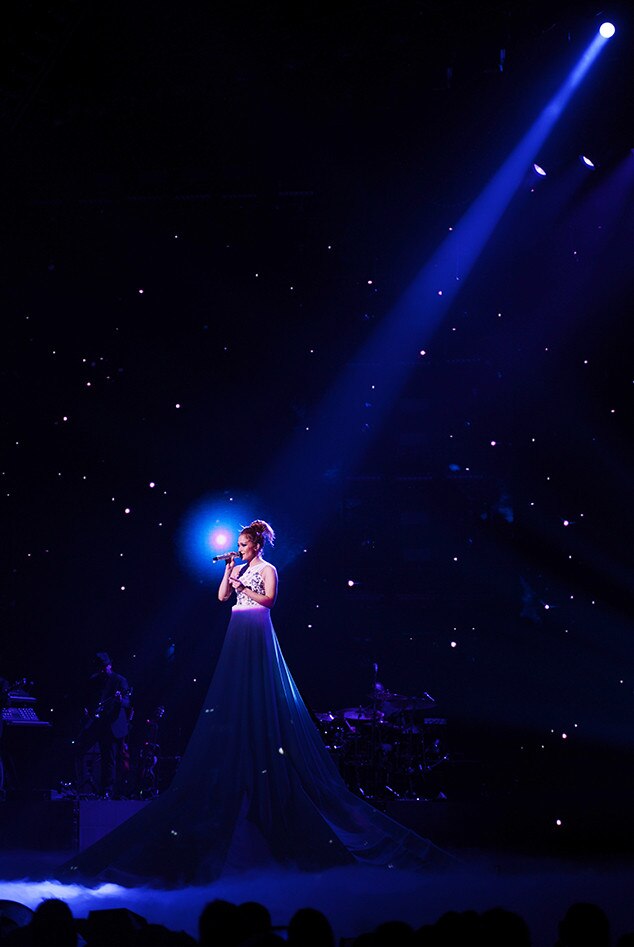 CENTER STAGE
Napoleon Dumo and Tabitha Dumo (aka Nappytabs) directed the show.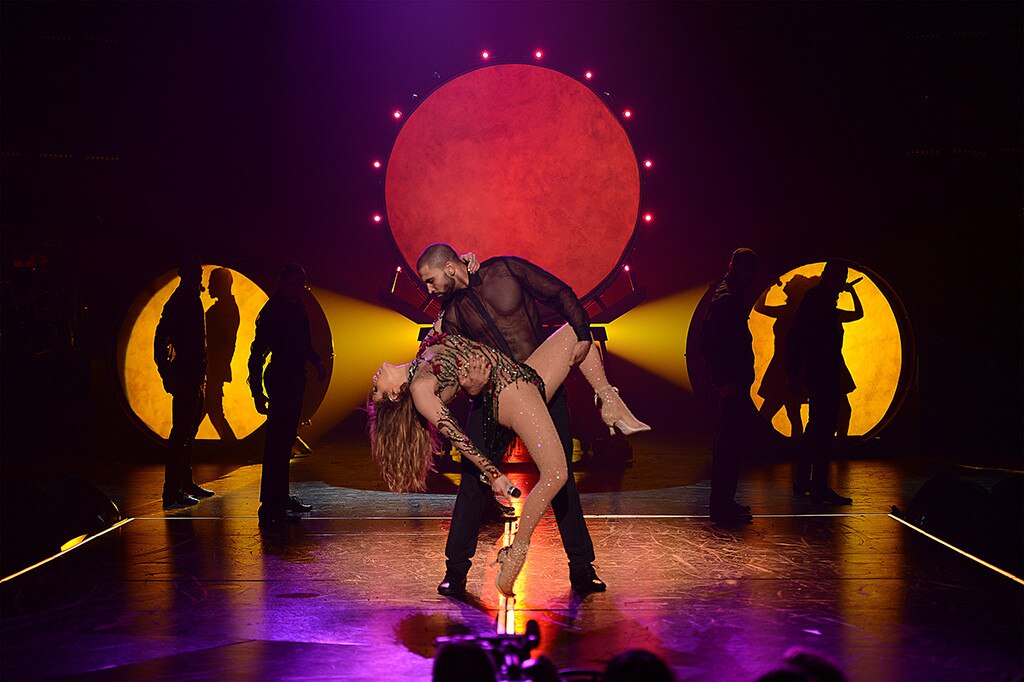 ON THE FLOOR
Lopez's act features a live five-piece band and 16 dancers.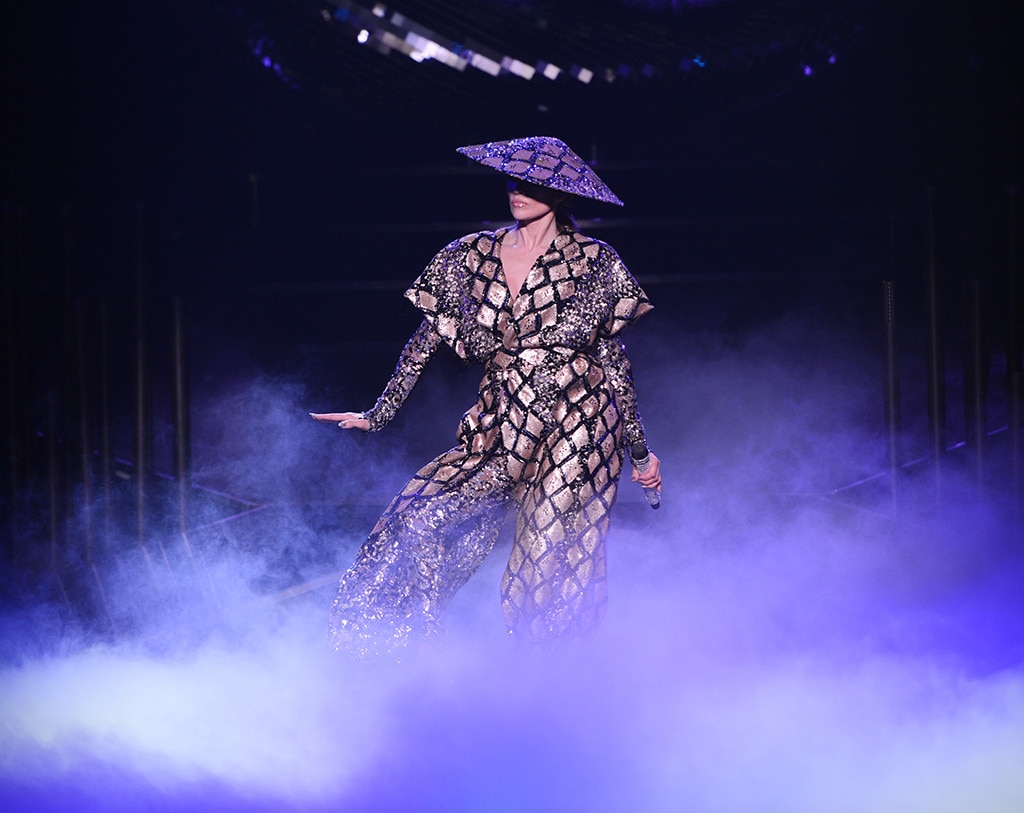 ALWAYS IN FASHION
Lopez's looks were esigned by Donatella Versace with help from costumers and stylists Rob Zangardi and Mariel Haenn.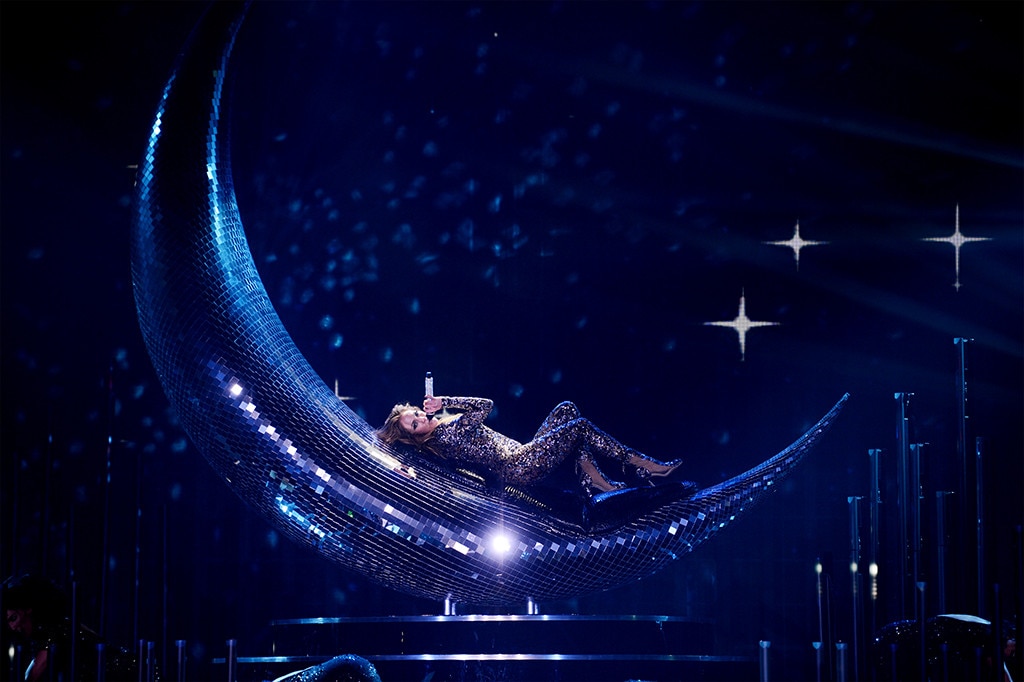 GOODNIGHT MOON
Lopez sang her biggest hits, including "Love Don't Cost a Thing," "Jenny From the Block" and "Get Right."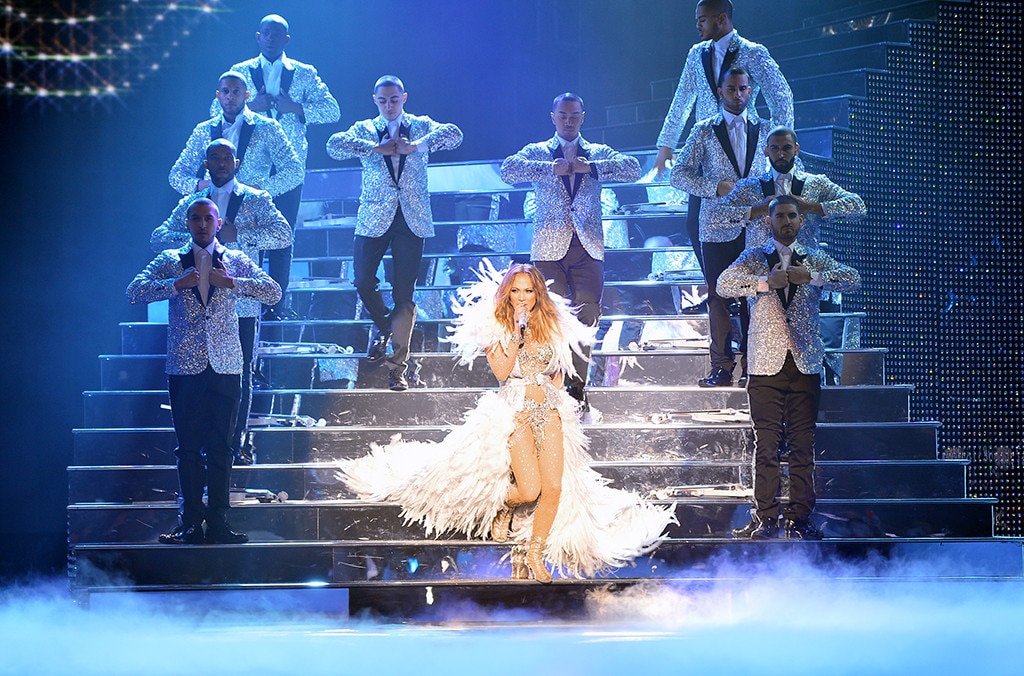 MAKE WAY FOR THE DIVA
"If there's anything Jennifer is known for, it's glamour. We decided to go over the top with a belted Swarovski crystal jacket, adorned in luxe white feathers from head to toe," stylist Rob Zangardi told Vogue. "This is the ultimate Old Hollywood 'just lounging look.' And by 'just lounging,' we mean exuding all kinds of exaggerated glamour."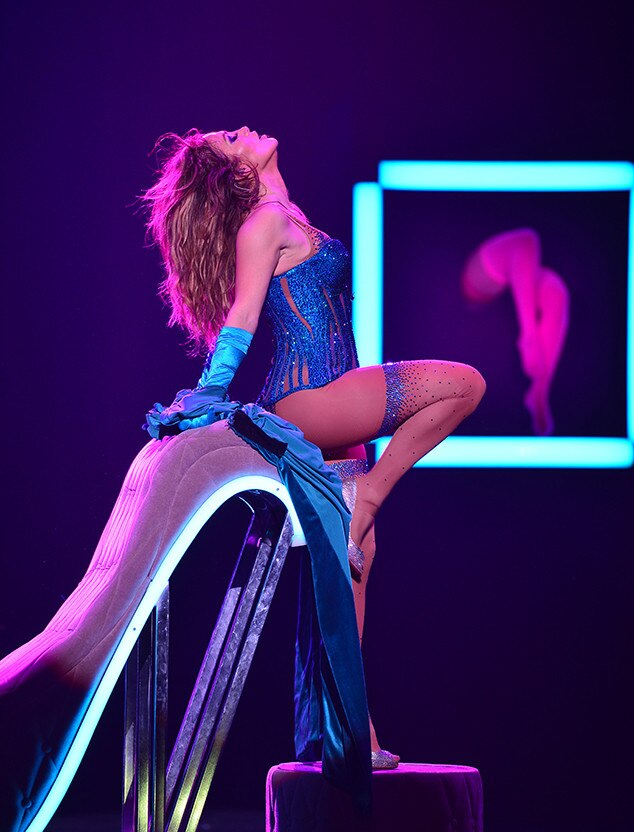 SHADES OF BLUE
In addition to performing in Sin City, Lopez is also judging Fox's American Idol and starring in NBC's Shades of Blue.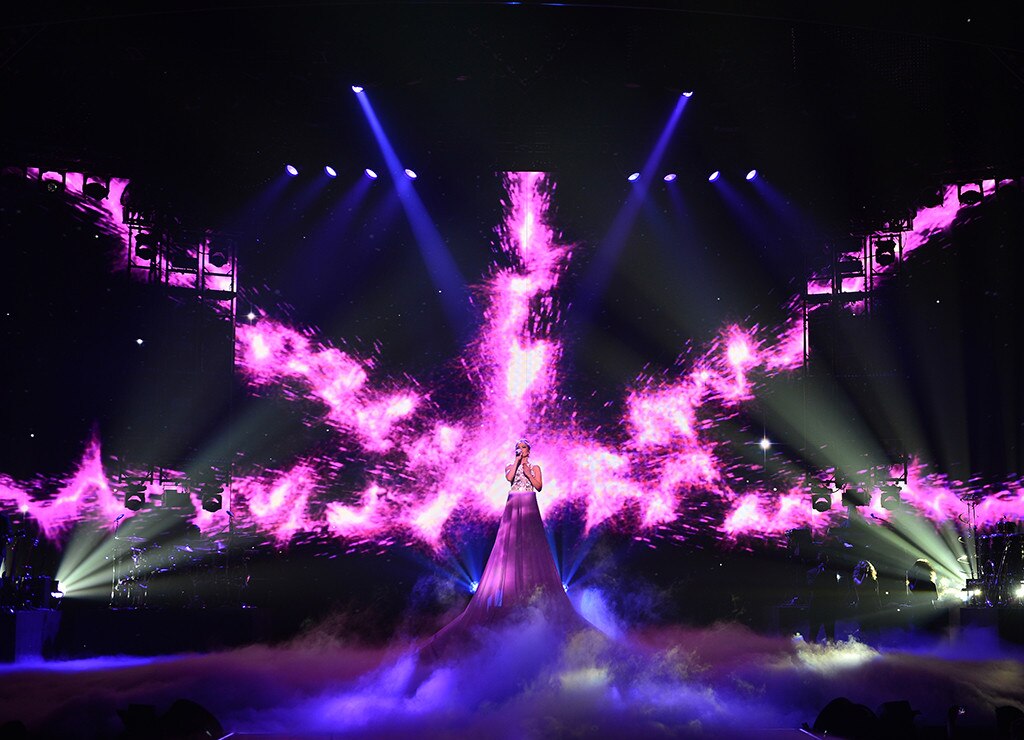 ALL SHE HAS
For her first show, Lopez invited three special guests to perform with her: Ja Rule ("I'm Real"), Ne-Yo ("All I Have") and Pitbull ("On the Floor").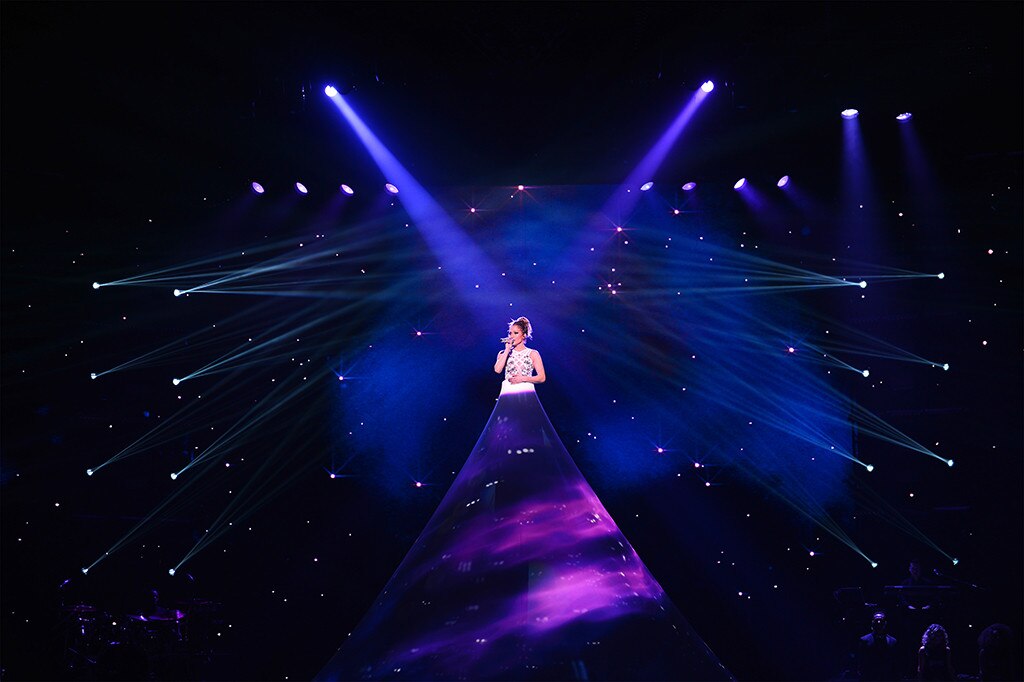 A NIGHT TO REMEMBER
Want to see J. Lo in action? General ticket prices range from $59 to $229, plus applicable tax and fees.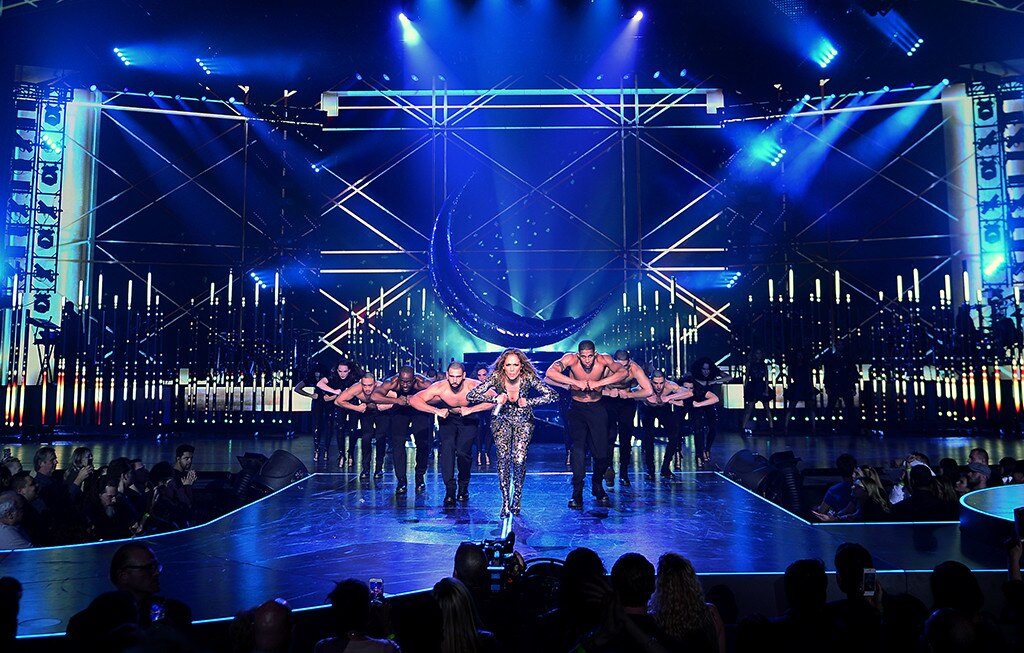 THE GRAND FINALE
After her first show, Lopez said, "We worked really hard on it so people could have a good time, and everybody at the end of that concert was on their feet dancing and jumping and singing."
Tickets are already on sale for the following dates:February 2018: 21, 23, 24, 28March 2018: 2, 3, 24, 28, 30, 31

April 2018: 4, 6, 7, 11, 13, 14, 18, 20, 21

May 2018: 16, 18, 19, 22, 25, 26, 27, 30

June 2018: 1, 2, 6, 8, 9
General ticket prices range from $59 to $229, plus applicable tax and fees.Prices for VIP packages vary depending upon the show date.Britney Spears, who also performs at The Axis, will be ending her residency on New Year's Eve.