Kiss singer and bassist Gene Simmons says he intends to defend himself in court after a woman sued him for sexual battery and other alleged misconduct.

In a lawsuit filed in Los Angeles on Friday and posted on the Orange County Register's website, an anonymous woman, who describes herself as a "long-time on-air personality for a local rock station," says that she interviewed Simmons in November and that he made "unwanted, unwarranted sexual advances" towards her.

"Friends, I intend to defend myself against any alleged charges you may have been reading about in the media," Simmons, 68, wrote onFacebook on Sunday morning. "For the record, I did not assault the person making these accusations in the manner alleged in the complaint or harm her in any way. I am conferring with my lawyers with the aim of vigorously countering these allegations. And I look forward to my day in court where the evidence will prove my innocence."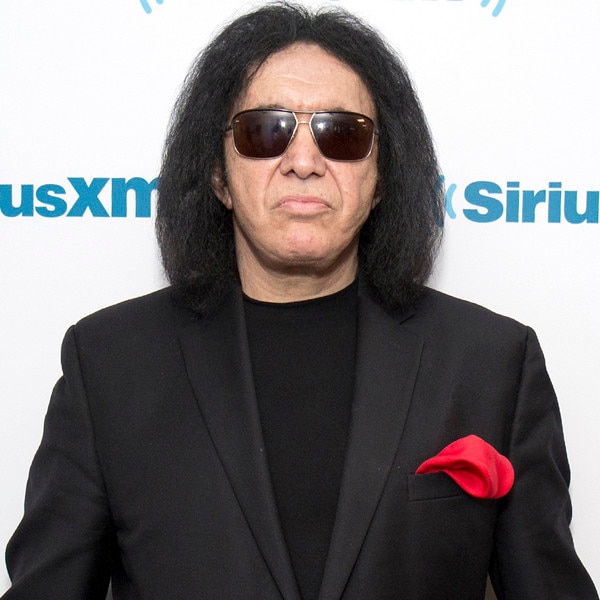 In her lawsuit, the woman says the interview with Simmons took place in the green room of the San Manuel Casino branch of the Rock & Brews restaurant chain, which the rocker co-founded. She claims that during the sit-down, he allegedly reached over and grabbed her hand and "forcefully, pleased it on his knee and held it on his knee." She said that she removed her hand, "feeling that this was an unwanted sexual advance" and continued the interview "despite feeling extremely uncomfortable."
She said Simmons "continued his unwanted, unwarranted sexual advances" by reaching for her hand again and that she pushed his hand away with her elbow before he touched her hand. She said that through the interview, Simmons "turned standard interview questions into sexual innuendos," which also made her uncomfortable, and then grabbed her hand again, allegedly commenting with a "cooing sound" that she "must use lotion" and then allegedly made another sexual innuendo.

She said she was "visibly powerless, as demonstrated by moving her hands in a nervous fashion." She said that shortly after, Simmons reached over and "forcibly flicked / struck" her in the "middle of her throat," then "provided an incoherent explanation" after he observed the impact of the hit and the shocked reaction by the co-host. The woman says she did her best to "promptly terminate the interview" but that Simmons wanted to continue.

The woman said that after it was over, they took "customary promotional photos" together as a group and that as they were beginning to pose, Simmons reached over and touched her butt. She said she kept her composure and discreetly moved away.
The plaintiff is suing Simmons for sexual battery, gender violence, assault, gender discrimination and negligent infliction of emotional distress and demands a jury trial. She seeks a "money judgment for mental pain and anguish and severe emotional distress, humiliation and embarrassment" as well as punitive damages.

"My client is embarrassed and humiliated by the incident with Mr. Simmons," her lawyer told the Orange County Register. "She filed suit because she wanted to make a strong statement that this behavior is unacceptable and she wants to see an end to this type of behavior."